Advisory Board
The companies on our advisory board are committed to a resource-efficient future. As influencers and leaders, they act on that commitment by putting their resources behind opportunities in sustainable innovation. They also join us at our global forums, share expert insight on emerging themes and offer guidance on the innovations and ideas we explore in our research. We currently have two Advisory Board groups, North America and Europe & Israel.
If you would like to join one of them, please get in touch.
North America Board Members
---
 BDC Capital

BDC Capital offers a wide range of risk capital solutions to support cleantech companies. It's Industrial, Clean and Energy (ICE) Technology Venture Fund tailors its investments towards highly scalable, capital light, late seed and Series A stage companies deploying software, scalable hardware and novel materials innovation to build global companies to be commercial successes. For later stage firms, BDC's Cleantech Practice provides both flexible loans and equity to help high potential cleantech firms scale and expand.
---
Chrysalix Venture Capital

Chrysalix is one of the longest serving cleantech venture capital firms investing in breakthrough sustainable innovations for energy intensive industries. The firm provides early-stage financing, hands-on assistance, and strategic connections to innovation companies confronting the world's most important energy and environmental issues. Chrysalix is consistently ranked among the most active cleantech venture capital firms and is a member of the Chrysalix Global Network (CGN), a premier alliance of independent clean energy VC firms with offices in North America, Europe and Asia. Founded in Vancouver, Canada in 2001, Chrysalix has one of the strongest investment teams in cleantech, and is backed by more than 20 international blue chip industrial and financial investors. For more information, please visit chrysalixevc.com.
---
 Cycle Capital Management

Cycle Capital Management is an impact investor and Canada's largest cleantech venture capital investment platform with AUM (assets under management) close to CAD 0.5 billion. With offices in Montreal, Toronto and Qingdao – in continental China – and a presence in New York and Seattle, CCM invests throughout North America and China in growth stage companies that commercialize clean technologies that reduce greenhouse gas emissions, optimize resource use and improve process efficiency. Cycle Capital is the Founder of the Ecofuel Accelerator and the Co-Founder of the Ecofuel Fund. For more information, visit: cyclecapital.com.
---
Engie New Ventures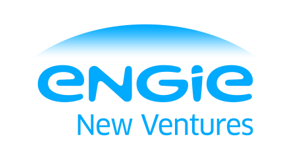 ENGIE (formerly GDF SUEZ) is a global energy player and an expert operator in the three businesses of electricity, natural gas and energy services. The Group develops its businesses on a model based on responsible growth to take on the major challenges of energy's transition to a low-carbon economy: access to sustainable energy, climate-change mitigation and adaptation, security of supply and the rational use of resources. The Group provides individuals, cities and businesses with highly efficient and innovative solutions largely based on its expertise in four key sectors: renewable energy, energy efficiency, liquefied natural gas and digital technology.
In May 2014, ENGIE launched ENGIE New Ventures, a corporate venture fund to place strategic investments into cleantech startups. The fund, now at €150 million, is part of ENGIE's endeavor to innovate and develop new business in the rapidly changing energy sector. In September 2015, ENGIE New Ventures opened San Francisco office, completing six investments to date in North America.
---
Marathon Capital

Marathon Capital is an investment bank focused on the global power and infrastructure markets. Our mission is to provide deep expertise, scale, experience and talent to help maximize our clients' strategic and financial objectives.
Founded in 1999, Marathon Capital has been involved in many pivotal energy transactions and company expansions in the areas of M&A, capital raising, project financing, tax equity and financial restructuring. We serve developers, investors and sponsors in jurisdictions around the world. The firm is headquartered in Chicago, with additional offices in San Francisco, New York and a representative office in Canada.
Marathon Capital conducts investment banking through its various licensed entities around the world including FINRA in the US and OSC in Canada where the firm operates as an Exempt Market Dealer.
---
PIVA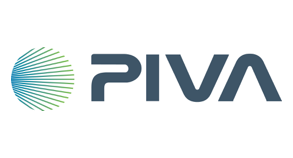 PIVA is a Silicon Valley based venture capital firm investing in visionary entrepreneurs to solve the world's critical problems in industrial and energy space through breakthrough technology and innovative business models.
PIVA, the US-based corporate venture capital subsidiary of Malaysia-headquartered petroleum supplier Petronas, operates as a dedicated VC team with long-term commitment to bring new ideas and innovation to market to fundamentally shift how the energy industry works. The fund will take direct position as minority stakeholder in early to growth stage companies where we will leverage on our strong network across global energy value chain to get strong alignment and strategic fit with our co-investors and partners, and help startups leapfrog the "valley of death" towards scale and profitability.
---
True North Venture Partners

True North Venture Partners invests in and supports early stage businesses that have the potential to transform, expand and lead global industries. We are focused on industries such as energy, water, agriculture and waste, where the need for disruptive innovation is great and the challenges faced by entrepreneurs are daunting. Our goal is to identify exceptionally talented entrepreneurs with the vision, drive and business potential to significantly improve the world and help them realize their dreams by providing capital and expertise. Learn more at www.truenorthvp.com.
---
Wilson Sonsini Goodrich & Rosati

Wilson Sonsini Goodrich & Rosati is the leading law firm in the world advising enterprises devoted to development of energy and clean technologies and projects. We represent a dynamic client base that includes more than 300 emerging companies seeking to be tomorrow's energy and resources leaders, mature energy technology and project development companies, and major public companies developing winning strategies in energy and clean technologies. We offer the energy and clean tech industry unmatched experience gained in representing high tech companies in all phases of their growth cycle. For more information, visit www.wsgr.com
Europe & Israel Board Members
---
BNP Paribas Agility Capital
BNP Paribas Agility Capital fund is a venture capital fund managed by Solar Impulse and BNP Paribas. The fund is located in Paris and will invest in Europe. The fund will invest in start-ups combining ecological impact and high potential in energy, mobility, city & industry, agrifood, circular economy and oceans.
---
Capricorn Venture Partners

Capricorn Venture Partners is an independent European manager of venture capital and equity funds, investing in innovative growth companies with breakthrough technologies in Cleantech, Life Sciences, Biotechnology, IT and Materials Sciences. Capricorn's 6th venture capital fund, Capricorn Sustainable Chemistry Fund (CSCF), captures growing opportunities emerging from wave of innovation across the value chain, from renewable feedstocks to more sustainable solutions for everyday products in food & feed, fibers & fuels, and functional materials in a broad range of applications, that provide both performance and value, while protecting and enhancing human health. As the world is facing the growing challenges of climate change, the number of breakthrough, innovative solutions to reduce greenhouse gases (GHGs) will increase rapidly. CSCF is uniquely positioned to help develop sustainable alternatives that offer significant reduction in GHG emissions, as compared to existing petrochemical processes. The objective of the CSCF is to create shareholder value through financial return, combined with the sustainability impact of planned investments.
---
Carbon Trust

The Carbon Trust is a mission driven organisation that accelerates the move to a sustainable, low carbon economy. We provide insights that support better decisions, we design and manage collaborations to overcome financial and behavioural barriers, and we recognise achievement through certification of outcomes. We help develop and deploy clean technologies and solutions through our investment and innovation activities. We have invested more than £50 million in early stage clean tech ventures leveraging more than £300 million of co-investment. We have established joint ventures to unlock sustainability opportunities. We work with a wide range of corporate and government customers internationally on their clean tech innovation activities. We have assessed over 3,500 clean tech ventures and projects and supported more than 350 of them. For more information, please visit www.carbontrust.com.
---
Demeter Partners

Demeter Partners is an independent management company dedicated to environmental and energy transition investments, which include water, waste, recycling, site remediation, renewable energies, energy efficiency, green transportation, etc.
We manage above €400m via innovation, growth and infrastructure funds. Funds sponsors are BPI France, IFP Energies Nouvelles, Crédit Coopératif and Caisse des Dépôts. Other LPs are European institutional investors and corporates.
For the last decade, Demeter Partners has financed more than 70 SMEs and projects. Read more at www.demeter-partners.com.
---
Eurazeo

Eurazeo is a leading global investment group, with a diversified portfolio of over €20 billion in assets under management, including €15 billion managed on behalf of third parties, invested in some 450 companies. With our considerable private equity, real estate and private debt expertise, we support companies of all sizes, helping them develop through the commitment and skills of our nearly 300 professionals, our in-depth sector expertise, the privileged access we provide to global markets, and our identity as a responsible and sustainable investor.
To help our portfolio companies with their international expansion and to be as close as possible to our investment partners, we have offices in Paris, New York, Berlin, Frankfurt, London, Luxembourg, Madrid, São Paulo,  Seoul, Shanghai and Singapore. The Group is listed on Euronext Paris. Find more at www.eurazeo.com
---
Kiko Ventures

Kiko Ventures is a leading intellectual property commercialisation company which focuses on evolving great ideas, mainly from its partner universities, into world-changing businesses. The company has a strong track record of success and its portfolio comprises holdings in approximately 80 early-stage to mature businesses across four main sectors — Biotech, Cleantech, Healthcare and Technology. Launched by the FTSE 250 listed investment firm IP Group, and using its flexible capital structure, Kiko Ventures' purpose is to create new possibilities for a regenerative future. Kiko Ventures finds, funds and builds outstanding, science-based businesses that mitigate the impacts of climate change and other environmental challenges. For more information, please visit our website at www.kiko.vc 
---
SET Ventures

SET Ventures invests in European early growth-stage companies that impact the future of the global energy system. SET Ventures has proven to be able to pick the future winners in the sector by value chain investing and finding the highest growth opportunities. We leverage our experience and network to actively grow companies to generate great returns. While our scope is energy related companies, our investment Priority is Smart Energy. At SET Ventures we ultimately invest in people, we support founders and CEOs who can create the energy system of tomorrow.
---
Taylor Wessing

Taylor Wessing is a full service law firm with a widely acknowledged strength in industries rich in intellectual property, based primarily in the three largest economies in Europe but also in emerging markets in Asia and the Middle East. Taylor Wessing act for private and public companies, financial institutions, public sector bodies and wealthy individuals. Clients around the world trust us to deliver success. They turn to Taylor Wessing for constructive and commercial advice, partner-driven service, integrated, tailored solutions and strength in depth. Taylor Wessing core services underpin the main areas of business activity including: corporate transactions and restructuring, finance, tax, property and construction, intellectual property, commercial contracts, employment and employee benefits as well as dispute resolution. Taylor Wessing have extensive experience of a number of industries including technology, media, life sciences, climate change, real estate and financial services.
---
World Fund
World Fund is a European VC investing in tech startups with the highest climate performance potential (CPP) because those companies will be the most valuable of the next decade. Our first question is always: can your tech save at least 100Mt CO2e emissions per year? We invest in the early and growth stage, looking at sectors such as energy (incl. manufacturing, construction, transportation), food, agriculture, and land use.
---