Electric Vehicles are the Next Big Thing for Ride-Hailing and Car Subscriptions
While electric vehicles (EVs) rapidly eat up sales of new privately-owned vehicles, the mobility services sector (including ride-hailing, car sharing, car leasing and car subscriptions), is also being disrupted by battery-powered cars. EVs are stimulating entrance of sustainability-focused newcomers into the mobility services industry, and these new, innovative, and EV-focused business models are helping to get more drivers and riders into EVs.
Market Drivers
Nearly half of global transportation CO2 emissions come from on-road two- and three-wheeled vehicles and light duty cars. To combat these emissions, governments around the world have set targets to ban new sales and registrations of internal combustion engine (ICE) vehicles by 2050 (at the latest) and transition to electric vehicles (EVs). In fact, EVs of all types are already displacing 1.5 million barrels of daily oil demand.
Vehicles in mobility service fleets are becoming an increasingly important piece of the decarbonization puzzle. The number of vehicles in ride-hailing fleets alone is predicted to nearly double to 35 million by 2025 from 18 million in 2020.
In addition to ICE vehicle sales bans, regulators are beginning to pressure mobility service providers to electrify. Low emission zones (LEZs) in locations such as London, Oslo, Portugal, Italy, Germany and others, are forcing mobility service providers to adopt low-emission vehicles to maintain licenses to operate in urban areas. Other regulatory bodies are also beginning to target mobility service providers in emissions reduction standards, most notably the California Air Resources Board (CARB)'s Clean Miles Standard that targets 90% of ride-hailing miles traveled in California to take place in zero-emission vehicles by 2030.
Mobility service providers are also making their own commitments to reduce emissions. Lyft and Go-Jek plan to have emissions-free operations by 2030 and Uber has committed to net zero emissions by 2040. On the car leasing side, Europcar has made a pledge to make 20% of the company's fleet electric or low-emission hybrid by 2024.
Key Trends and Dynamics
The falling price of batteries, the growing number of available models and increasing range are making EVs more suitable for mobility services. The push to electrify will significantly disrupt the mobility services sector in the coming decade, catalyzing new business models and technology innovation.
EV-focused companies are rewriting the ride-hailing playbook
Ride-hailing innovators are adopting asset-heavy business models that include vehicle ownership and full-time, salaried drivers. Due to the lower per-mile operating cost of EVs, companies that own the vehicles can maximize cost savings and more quickly scale an EV fleet than asset-light business models that rely on contracted drivers to buy or lease their own EVs.
Some incumbent mobility service providers, particularly ride-hailing providers, are expanding into multi-modal offerings by adding electric bikes, scooters and mopeds to their platforms. For example, Revel, an EV ridesharing and electric moped sharing platform and operator of EV charging hubs, raised $126 million earlier this year to expand its publicly-available universal fast EV charging network and all-Tesla electric ridesharing service. Because of the high number of miles driven, ride-hailing drivers see greater relative fuel savings and shorter payback periods for electric vehicles than private vehicle owners.
Car subscriptions are breaking down the barriers to get drivers into EVs
The car subscription model is becoming more attractive for those curious about EVs but not ready or able to buy one outright. Supply chain challenges have created lengthy wait times for many EVs – currently, the wait time for a new Tesla (all models) is anywhere from several months to nearly a year. With a subscription, however, drivers can start driving an EV while they wait for their new one to arrive. It is also a way to learn more about EVs (how and where to charge, maintenance requirements, etc.) and if they could fit into one's lifestyle (i.e., sufficient range and access to charging for driving habits) before committing to a purchase.
Several companies in this space are gaining traction. Alto, a Texas-based provider of on-demand passenger ride services, raised a $45 million Series B in 2021 to triple their geographic service area and begin the transition to a fully electric fleet, with a goal of having a 100% electric fleet of 3,000 vehicles by the end of 2023. Ferry, an EV subscription platform based in Texas, raised $4 million in Seed funding in February to expand this business model in the U.S. Onto, a UK-based provider of full-service EV subscriptions, recently raised $60 million in Series C funding to expand to Germany.
Challenges
Several barriers exist to electrifying mobility services. Mainly, EVs are more expensive to purchase, lease or subscribe to than gas-powered vehicles. According to Kelley Blue Book, the average transaction price for an EV was over $56,000 in November 2021, which is $10,000 higher than the average for the entire industry. However, declining battery costs and high production scale could help BEVs reach the same pre-tax retail price as ICE vehicles between 2025 and 2027, according to some studies. Although this is a challenge for the companies purchasing or leasing EVs for their own fleets, it is also enabling innovative business models, such as the car subscription and as-a-service model, to help get consumers into EVs without a down payment or loan.
Image 2: Average transaction prices for vehicles in 2021. Source: Kelley Blue Book
Second, public charging infrastructure is extremely variable by region and the time it takes to charge presents an opportunity cost for generating revenue or using the vehicle for transport. Currently, most mobility service drivers rely on existing public and home charging infrastructure. In addition, knowledge of how and where to charge is still limited for drivers and riders new to EVs. Various business models are being tested and trialed to give drivers convenient access to fast charging. One example is Onto's partnerships with BP, Shell, Tesla Superchargers and InstaVolt. For an additional monthly fee on top of the vehicle subscription, drivers can have access to these networks for no additional cost at the plug.
Ride-hailing innovators that are adopting asset-heavy business models may struggle to meet customer expectations. Because of their asset-light model, the likes of Uber and Lyft have outsized fleets that allow them to provide on-demand pick-ups wherever the rider is. At least in the near term, asset-heavy companies may not be able to provide the same service speed as customers have come to expect due to having fewer cars and drivers. In addition, these companies will need to maximize asset utilization to make the business case work.
What to Watch For
Watch out for incumbents entering more partnerships along the value chain, such as with charging providers (e.g., Uber partnership with Ample, Onto partnership with Shell) and automakers, and strategic acquisitions of competitors and complementary technology providers which will indicate market maturity. Increasing numbers of EVs in fleets and expansions of EV offerings by incumbents are key milestones towards large-scale electrification. Look for more innovation in charging, fleet management and related services to maximize vehicle utilization and unlock scale. Also look out for more regulators specifically targeting mobility service providers, in a similar fashion to CARB's Clean Miles Standard, that will accelerate electrification, especially if funding is made available to subsidize EV purchases. Lastly, macro-economic factors, such as inflation and ongoing supply chain challenges are causing high sticker prices and long wait times for new vehicles. If these trends continue, consumers may opt for access to vehicles (rather than outright ownership), accelerating growth of mobility services overall.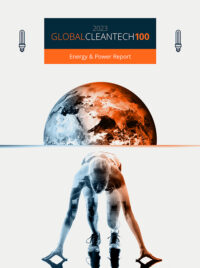 Who are the Leading Companies in Cleantech Transportation & Logistics?