Last-Mile Logistics Innovation and the Environmental Cost of the Package Delivered to Your Door
In 2020, the e-commerce share of retail sales increased from 16% to 19%, the largest jump to date. Driven by pandemic lockdowns, home deliveries of goods have increased dramatically since March 2020, and this trend may be here to stay. Producers of goods, including groceries, medicine, clothing, etc., have been forced to shift their supply chains to largely B2C operations, meaning higher customer expectation for delivery times and transparency, more stops per route, more complex routes, more returns and higher chances of delivery failure, among other complexities.
B2C supply chains create more emissions and pollution than B2B supply chains. More home deliveries mean more polluting trucks driving around urban areas and neighborhoods, and more vehicle miles driven to accommodate more delivery points. In addition, fast delivery times give logistics companies less time to plan the most efficient way to deliver goods, leading to inefficient transportation methods, such as airplanes and less-than-full (LTF) truckloads.
Incumbent logistics providers are no longer fit for purpose
All of this has led to a massive strain on supply chains because incumbent logistics providers rely on asset-heavy business models (own or lease their own trucks, warehousing and distribution space), and outdated tech stacks are ill-equipped to handle the complexity and speed needed for today's e-commerce deliveries. Traditional 3PLs and logistics providers were built for five-seven business day delivery times and shipping to a small number of regional distribution centers and retail or wholesale stores, creating a significant cost and efficiency difference between two-day delivery vs. five-day delivery and B2C vs. B2B delivery. In addition, warehouses typically operate on a first-in, first-out basis and do not optimize for complex variables, such as delivery speed, routing, customer location, maximizing truckloads, etc.
How new and existing business models are greening logistics
Two parallel themes are emerging. First, making deliveries more sustainable through zero-emission delivery trucks. The likes of Amazon, UPS, FedEx and DHL have already purchased electric delivery vans (and even airplanes) and made commitments to buy many more. The second theme is making supply chains inherently more efficient and sustainable through innovative, data-driven business models. A new breed of logistics providers is emerging:
They are asset-light.
Use sophisticated tech stacks which aggregate existing networks of couriers.
Optimize routing, picking and packing to make shipments faster and cheaper.
These companies are creating Amazon-like delivery services for small retailers that either do not have in-house logistics capabilities or would find it too costly to use large incumbent logistics providers. By creating more efficient supply chains (particularly in the last mile), these business models also improve sustainability. More efficient use of trucks and routing means fewer vehicle miles driven on the road. In addition, they can utilize the greenest delivery option available, such as electric bikes (local courier networks, such as Doordash and Postmates, often use more sustainable delivery modes than large shipping companies).
What innovators are doing
Emerging business models include delivery marketplaces which aggregate local courier networks and integrates e-commerce platforms to optimize across delivery speed, customer experience and cost. Some innovators are also providing localized fulfillment operations by leasing unused real estate in urban areas, such as empty storefronts. Warehousing and fulfillment is also an emerging area of innovation. Solutions include on-demand warehousing, warehouse marketplaces and operating microfulfillment centers. A cross-cutting theme is outsourcing logistics and fulfillment operations to leverage the technology and scale of innovative third-party logistics providers.
Swyft is a completely asset-free B2B managed marketplace for last mile logistics. The company's technology integrates e-commerce platforms and aggregates networks of small couriers as well as 3PLs and retailers to offer low-cost same-day delivery to small online retailers. In April, Swyft raised a $17.5 million Series A round led by Inovia Capital and Forerunner Ventures, with participation from Shopify, Golden Ventures and Trucks VC.
Trunkrs, a Netherlands-based company, leverages local networks of delivery drivers to provide same-day and next-day parcel deliveries. The company also operates using an asset-light model with an emphasis on not adding new vans, trucks or vehicle miles driven on the road. Trunkrs' tech stack has capabilities to limit empty cargo space and maximize asset utilization. Deliveries usually occur in the evening, when trucks are otherwise underutilized and customers are at home, reducing failed deliveries. When completing a Trunkrs delivery, the delivery drivers use the Trunkrs IT system.
Ohi operates a network of microwarehouses in cities and features a full tech stack that links to brand website and warehouse and routes orders to a network of delivery couriers. The microwarehouses and tech stack allow Ohi to optimally position inventory, truck space and routing to not only provide fast delivery at low cost, but also enable use of smaller format vehicles and more sustainable delivery methods. The company's SaaS pricing model involves brands paying for the service based on the volume of orders they are shipping, allowing scaling up or down based on the company size and shipping needs.
Competition
Creating a positive customer experience is top of mind for e-commerce brands, and shipping is a key part of it. Logistics providers who provide fast delivery, on time and with transparent tracking will lead in the industry. In addition, last-mile delivery providers expand geographically, building up local carrier networks by city or region. Leaders not only offer an attractive service to e-commerce companies, but also to carriers to develop strong partnerships. Another aspect of competition is level of asset ownership. Asset ownership allows for more control over the value chain, but reliability of the service can be compromised during periods of peak demand due to inflexible supply of delivery vehicles and drivers. Asset-light models are more reliable and scalable.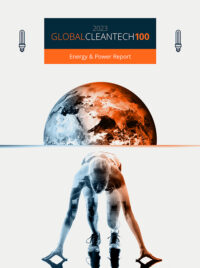 Who are the Leading Companies in Cleantech Transportation & Logistics?