Making Power Grids More Resilient
The weather-related power outages in Texas and California over the last few years highlight the importance of weatherizing and building out resilient grids. An estimated 200 people lost their lives in winter storm Uri in 2021 amid widescale power outages in Texas. With power outages costing U.S. businesses an estimated $150B every year, it is clear that grid-related issues also have a very direct monetary impact. So how can grid operators and utilities make sure that the future grid is resilient to climate disasters?
The U.S. Department of Energy released Smart Grid Grants, designed to increase the flexibility, efficiency, and reliability of the electric power system, with particular focus on:
Increasing capacity of the transmission system


Preventing faults that may lead to wildfires or other system disturbances


Integrating renewable energy at the transmission and distribution levels


Facilitating the integration of increasing electrified vehicles, buildings, and other grid-edge devices
Smart grid technologies funded and deployed at scale through this program must demonstrate a pathway to wider market adoption. The Smart Grid Grant program will invest up to $3B ($600M/year for Fiscal Years 2022-2026) in grid resilience technologies and solutions.
On November 18, 2022, the Grid Deployment Office released a Funding Opportunity Announcement for the Grid Resilience and Innovation Partnerships (GRIP) Program, including the Smart Grid Grants.
Physical and Front-of-the-Meter Solutions

The most obvious solution to make power grids more weatherproofed is to move overhead lines underground. With the key piece of infrastructure subterranean, it is completely unaffected by the weather on the surface. However, undergrounding is expensive, not always possible in areas with difficult terrain, and subject to 'not-in-my backyard' attitudes from landowners.
Texas grid operator Ercot and utility companies CentrePoint Energy and ConEdison are also hardening their substations by moving the facilities on flood planes to a higher ground, waterproofing the equipment, and building protective shelters to protect them from adverse weather conditions. Southern California Edison is using fire resistant poles and fast acting fuses. Companies like ALD Technical Solutions enable utilities to increase the capacity of the power lines and reinforce the gridlines by wrapping a composite wire around them. 
Control What You Can Measure
Measuring vegetation helps detect potential impact on the grid from falling trees and the threat of wildfires. Trees falling on the power lines are currently the leading cause of power disruptions in North America. Hitachi Energy, for example, uses artificial intelligence (AI) capabilities to provide satellite imagery to help predict and detect vegetation that is too close to power lines.
Having sensors on the power grid allows real-time detection of any changes in weather patterns, congestion, or potential faults in the power lines. This enables system operators to have visibility of power lines in remote areas, react quickly to fix the faults, activate demand response or reroute supply. Sentient Energy makes sensors for overhead and underground power lines that provide system operators with accurate load monitoring as well as a detailed analysis of potential faults. Other notable players in this space include Siemens, General Electric, Honeywell and ABB.
Increasing penetration of smart meters allows utilities, transmission system operators and other system participants to more accurately plan for supply requirements. Digitalization of the grid by using tools, such as internet of things (IoT), artificial intelligence and using probabilistic rather than deterministic system planning, allows for better and more effective planning of resources. Smart Grid technology helps reroute capacity from overloaded lines to underutilized ones.
Grid Balancing With Distributed Energy Resources (DERs)
Security of supply issues coupled with beneficial policy support have made many domestic and commercial users turn to their own energy sources, such as rooftop solar. An estimated 4% of U.S. homes have installed solar panels on their roofs, reducing power prices and general load on the grid, while the homeowners in several states also have the option to sell power back to the grid.
This presents opportunities to use the aggregated distributed energy resources in the power grid balancing. With the added energy storage, this solution could also be dispatchable. The ability to tap into aggregated DERs improves grid reliability and allows utilities an alternative to often high-emitting peaker plants.
The benefit of distributed energy reduces the likelihood of cascading blackouts – a failure of systems of interconnected power sources. Companies like Swell Energy and Evergen aggregate residential distributed power and sell it back to the grid.
Swell Energy and utility providers across the U.S. are collaborating to create networks to form a "virtual power plant" that is stronger, more resilient, and more efficient.


Evergen provides a software platform that enables digital optimization of the energy supply chain, maximizing the benefit from deployment of renewable technologies. These include utility scale assets (solar farms), C&I sites, homes and businesses with solar and storage.
Check this space to read more on the innovation of DER management.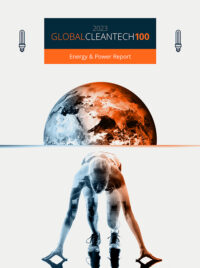 Who are the Leading Companies in Cleantech Energy & Power?