Interactive Event
Smart Grid: Powering a Decarbonized Future Together
Join us online for Smart Grid: Powering a Decarbonized Future Together on Tuesday 23 November at 10.00 a.m. CET (Central European Time). If you're a start-up, corporate or cleantech investor you can:
Connect to a new partner with the investment remit or technology that can accelerate your progress
Meet companies developing technical and commercial solutions and the corporates ready to invest in them.
Gain expert insight on the future of energy.
If your goals are enhanced knowledge and cross-border collaboration that deliver decarbonization, get your invite now.
Interested? Take a moment to find out who will be joining us.
Agenda
Find out what we're exploring
10.00-10.45 Plenary: Challenges for Powering a Decarbonized Smart Grid
In the coming decade, integrating more volatile renewables into the electrical grid will present challenges. Nothing less than creative thinking and transformative ideas from innovators, incumbents and governments will get us to our goals. This plenary session will outline what a future smart grid will look like and assess the technical, market and regulatory challenges in decarbonizing the electrical grid.
Moderator:
Molly Webb, Founder, Energy Unlocked
Featuring:
James Johnston, CEO, Piclo
David Shipworth, Professor, UCL
Craig Douglas, Partner, World Fund
Yvonne Ruwaida, Business strategist, Vattenfall
10:45-11:05 Randomized Networking
Meet experts, entrepreneurs, investors and corporates during a fast-paced session.
11.10-12.00 Showcase: Meet the Smart Grid Innovators Transforming our Planet
The innovation showcase will feature  start-up and growth-stage companies poised to address the major challenges presented by electricity grids today. Expect Q&A from investors and corporates.
Featuring:
Louis Brasington, Lead Analyst, Energy & Power, Cleantech Group
Investor Reviewers:
Beverly Gower-Jones, Clean Growth Fund
Pippa Gawley, Founder & Director, Zero Carbon Capital
Companies Presenting:
John Prime,

Head of External and Regulatory Affairs,

 AmpX
Jürgen Mayerhofer, CEO and Co-Founder, enspired
Clarke Simmons,

Managing Director, Neuville Grid Data

Ulfert Höhne, CEO, OurPower Coop
Fredrik Akke, CTO & Founder, dlaboratory
12.05-12.45 Roundtable 1: Managing Data Integration and Accessibility within Smart Grids
How can we manage increasing volumes of data to maximise value within the smart grid? From security to monitoring, we'll explore the challenges associated with smart grid data and how stakeholders can best approach data handling as we transition to decentralised energy networks.
12.05-12.45 Roundtable 2: From Local to National, What are the Emerging Business Models for Energy Flexibility?
This discussion will dive into the grid flexibility business models arising from the transition away from a siloed energy model. From local flexibility models including community microgrids and peer-to-peer trading to national flexibility marketplaces, which models are likely to take center stage, and what is the role of traditional grid stakeholder in these new frameworks?
12.05-12.45 Roundtable 3: How do We Solve for an Increasingly Volatile Grid?
We'll assess the solutions for dealing with the volatility, harmonization and system strain issues electricity grids with high renewable penetration will face this decade. From seasonal storage to virtual power plants, how can new technology assist with this transition and what challenges need to be overcome if countries wish to reach their renewable integration targets?
12.50-1.50 Speed Networking
Ready to meet the people who can help you take the next step? Speed networking gives you plenty of opportunities to get to know a range of different experts.
1.50-2.00 Closing
Join us for final remarks and bring any questions you might have,
Speakers
Clarke V. Simmons BSc MSc — Founder & Managing Director of Neuville Grid Data
With over 30-years of experience relevant to smart grids and renewable energy, Clarke is a veteran leader with the demonstrated ability to assemble, grow and lead high-performance teams. He successfully started, built and sold two data-driven information service companies in the USA. US Government service as a White House research analyst.
Jürgen Mayerhofer — CEO & CO-Founder, enspired
Jürgen Mayerhofer is the CEO and co-founder of enspired, a fully digital energy trading company. He was CEO of VisoTech, a leading algorithmic trading software provider for European power and natural gas spot markets.
David Shipworth — Professor at UCL Energy Institute and Chair of User-Centred Energy Systems
David Shipworth is Professor of Energy and the Built Environment at the UCL Energy Institute and Chair of the User-Centred Energy SystemsTechnology Collaboration Programme by the International Energy Agency. He is also the UK Government's Industry and Academic representative to this TCP.
James Johnston — CEO & Co-Founder, Piclo
James Johnston is the CEO and Co-founder of Piclo, the UK's leading online marketplace for local flexibility trading. Prior to Piclo, James spent 3 years researching microgrids at University of Strathclyde. James is also the founder of Solar Sketch, a design company for the solar industry and worked at international engineering firm Arup.
Ulfert Höhne, Co-Founder & CEO, OurPower SCE
Ulfert Höhne is co-founder and CEO of OurPower SCE, a European Cooperative (Sociatas Cooperativa Europaea) based in Vienna. OurPower is developing and operating ourpower.coop, an innovative peer-to-peer marketplace for green power, and an engagement platform for citizen energy. Ulfert is an experienced serial entrepreneur in the field of energy and environment.
Beverley Gower-Jones, Founder & Managing Partner, Clean Growth Fund
Beverley has a proven track record and is a thought leader in early stage cleantech investments and commercialisation, she has over 30 years' experience in the international energy sector. She specialises in accelerating innovation to market and scaling companies by providing strategic insights, developing industry partnerships and identifying novel ways to overcome barriers to entry.
Pippa Gawley, Founder & Director, Zero Carbon Capital
Pippa is the founder and managing director of Zero Carbon Capital, th​e home of the Zero Carbon Fund. This is a new EIS fund to invest in early-stage companies that are on a mission to fix climate change through scientific innovation. We can accelerate the zero carbon transition if we create technologies that are better and cheaper than fossil incumbents.​
John Prime, Head of External & Regulatory Affairs, Amp X
John has over 20 years' experience in the energy sector in a range of roles including trading, commercial, regulation, policy and public affairs. He spent most of his career at the National Grid, where he enjoyed a variety of senior management roles, including 3 years in Brussels managing EU regulation activities, where he also led the ENTSO-E Work Group on System Adequacy & Market Modelling.  In 2019, he join the digital energy sector and has been working for Amp X.
Craig Douglas, Partner, World Fund
Sustainability investor Craig Douglas has worked in climate investing for over 10 years, primarily at SET Ventures, with notable investments including Sonnen, the world leader in home energy storage, and Limejump; and Christian Kroll as a venture partner, the founder and CEO of Ecosia.
Yvonne Ruwaida, Business strategist, Vattenfall
Molly Webb, Founder, Energy Unlocked
Fredrik Akke, CTO & Founder, dlaboratory
Meet the Partners
The organizations supporting Smart Grid: Powering a decarbonized future together
Energy Systems Catapult was set up to accelerate the transformation of the UK's energy system and ensure UK businesses and consumers capture the opportunities of clean growth. The Catapult is an independent, not-for-profit centre of excellence that bridges the gap between industry, government, academia and research. We take a whole systems view of the energy sector, helping us to identify and address innovation priorities and market barriers to decarbonise the energy system at least cost.
In addition to promoting the use of renewable energy sources, one of the main strategies of Austria's energy policy is to reduce the demand for energy, through sound use of energy and by improving the efficiency with which energy is employed.
The Swedish Energy Agency is leading society's transition to a sustainable energy system.We contribute with facts, knowledge, and analysis of supply and use of energy in the society, as well as work towards security of energy supply.
We pursue our national interests and project the UK as a force for good in the world. We promote the interests of British citizens, safeguard the UK's security, defend our values, reduce poverty and tackle global challenges with our international partners.
About Cleantech Group
At Cleantech Group, we provide research, consulting and events to catalyze opportunities for sustainable growth powered by innovation. We bring clients access to the trends, companies and people shaping the future and the customized advice and support businesses need to engage external innovation.
The company was established in 2002 and is headquartered in San Francisco with people based in London, Paris and Boston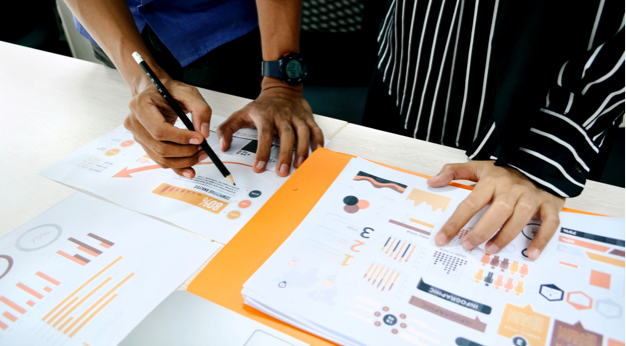 Research
Our analysts deliver research and briefings on the themes central to your goals.
Learn More About Our Research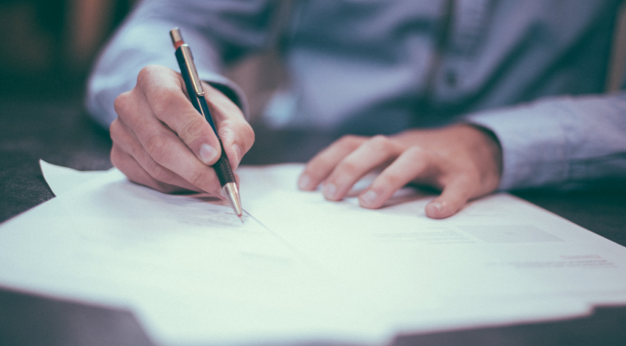 Consulting
We'll help you set priorities, and determine where and how to find the partners that take you forward.
Learn More About Our Consulting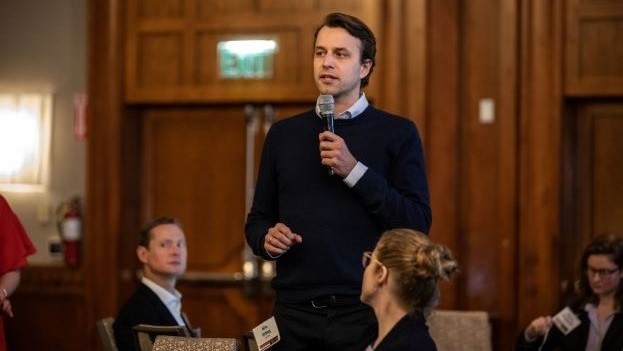 Events
Meet corporate change makers, investors, entrepreneurs and stakeholders from the cleantech ecosystem
Learn More About Our Events