The Next Frontier in EV Charging: Innovation and Outlook for Home Charging
Recently, public EV fast charging has been the focus of much attention (and funding). In the U.S., the Bipartisan Infrastructure Law will make $5 billion available for states over five years to build out a network of public EV chargers. While availability of public EV charging will help enable early uptake of EVs by reassuring drivers that charging will be available on a trip if needed, most charging events will likely be at home. In fact, current data shows that as much as 85% of charging is done at home, mainly because charging at home is less expensive and more convenient than public DC fast charging.
For 6 out of 10 consumers, range anxiety is the reason they claim they have not yet purchased an EV, but data suggest that EVs can cover a vast majority of trips without charging on the road. Over 90% of trips in the U.S. are less than 25 miles, and Americans travel an average of 40 miles per person per day. Even a Level 1 charger (plugs into a regular 120V outlet and comes standard with most EVs) can add 30-40 miles on an overnight charge and cover most daily vehicle use. Level 2 chargers (require a 240V outlet) can fully charge a vehicle overnight. In other words, charging an EV might look more like charging a cell phone than fueling a gasoline-powered car.

An opportunity for innovation
By 2040, the global EV charging network needs to grow to over 309 million chargers to support the EV sales targets set by governments, regulators and automakers, and residential chargers will be an estimated 270 million of those. However, homeowners and property management companies face significant hurdles to installing and managing EV charging stations and minimizing electricity costs to charge the vehicles.
The main challenge today is that electric panels and electric service in homes and apartment buildings are typically insufficient to handle EV charging. An estimated 48 million homes in the U.S. will need to upgrade to higher-capacity electrical panels, which can cost $1,000-5,000 on average per home. This challenge becomes even more complex as more homeowners install rooftop solar and swap out gas-power appliances for electric – a trend known as electrifying the home.  
Similarly, multi-unit buildings often lack of sufficient electrical capacity to install more than a few EV chargers. In addition, apartment buildings often have underground parking garages that lack internet connection. Because most software-based charging management platforms rely on an internet connection to communicate with the charger, user and backend system, property managers must invest in bringing internet connection to the garage, which adds hardware and labor costs. Property managers also need to ensure energy use remains below the building's threshold and manage billing, metering and charger booking.
Hardware enhanced by software and business model innovation can save customers significant amounts of money on EV charger installation and energy costs. New technologies are helping customers avoid upgrades to electrical service and/or electric panels, minimizing installation costs (such as additional wiring and internet connection) and generating long-term value for customers by intelligently managing energy consumption in the entire home or building. For residential consumers, DC inverters and smart panels can enable self-consumption of rooftop solar.
For example, in single family homes, NeoCharge has developed smart outlet splitters that enable Level 2 charging at home without a panel upgrade, saving customers $2,200 on average on charger installation. Span has developed a smart electrical panel that, combined with the EV charger, software platform and user-facing app, provides intelligent management of electric appliances and devices. Span is targeting homes that have high electrical load, rooftop solar and battery energy storage, and need an electrical panel that is built to manage all of that without upgrading electrical service. Dcbel has developed an inverter that allows use of a single power board in bidirectional charging to allow vehicles to charge directly from rooftop solar, eliminating numerous discrete devices that would otherwise be needed. Ev.energy is a B2C and B2B2C driver-focused smart charging platform that allows drivers to charge at times of lowest energy cost and highest renewable energy generation.
In multi-unit buildings, EverCharge (recently acquired by SK E&S) provides turnkey, end-to-end charging systems for high-volume parking applications. The data-driven business model is based on real-time, dynamic data from EVs and building energy use, and allows more chargers to be installed without upgrade to existing electric infrastructure. Swtch is an EV charging and energy management platform for high-density building with a focus on existing older buildings and integration with building management systems using IoT retrofits. The company's innovative charging-as-a-service (CaaS) offering eliminates the upfront cost of installing chargers, making EV charging more accessible to apartment buildings.
Emerging business models
The incumbent business model for residential EV charging is simply selling chargers and related hardware, but EV chargers themselves have become commodities. Long-term value to charger owners and operators will come from hardware-enabled and software-driven solutions that minimize charging costs and act as a 'brain' to intelligently manage and optimize electrical load, including:
End-to-end, turnkey solutions: Proprietary hardware, site planning and installation, ongoing maintenance and management, software platform for user management and energy services.
B2B / B2B2C: Working through utilities to provide charging management apps to EV users that shift charging time to off-peak hours and times of high renewable energy generation.
B2B and B2C software platforms: Software platforms offered directly to EV owners and users or property management company that leverage open protocols, such as OCPP and OCPI to 'talk' to vehicles and chargers and manage charging.
Competition
Electric utilities, incumbent electric panel manufacturers, residential solar installers and other companies selling electric products and energy management solutions into the home are all potential direct competitors and/or customer channels and partners for innovators. These existing channels are already well-established, and innovators that can establish relationships with these stakeholders early on (where they are not in direct competition) will have a major competitive advantage.
Another differentiator is tech stack integration vs. open standards and partnership-based solutions. Integrated hardware and software offer high reliability and fidelity and, often, more advanced features, but they are generally more expensive. Solutions based on open standards (i.e. software platforms that can work with different hardware) allows for customers to choose their own chargers, work with existing chargers and are generally less expensive.
What to watch for
Market milestones
Global stock of electric cars is projected to increase to 140 million vehicles by 2030, from 10 million in 2020, increasing overall demand for residential charging, and for charging in various types of living and parking situations.
The U.S. DOE's SunShot program targets a further 50% decline in residential grid-connected solar PV by 2030 from 2020 prices. Falling costs of solar and energy storage and purchase incentives for electric appliances will accelerate electrification of the home and further create demand for solutions to enable direct use of rooftop solar in the home, manage electric load to minimize electricity costs and provide grid flexibility.
Electric utilities are beginning to pilot subsidies up to 100% for EV charging products, including EV chargers and smart electrical panels and testing business models that allow the utility to manage distributed energy resources (DERs). The success of these pilot projects could unlock significant demand for intelligent EV charging products as utilities ride the wave of early customer uptake.
Innovator milestones
Partnerships with electric utilities, solar and energy storage installers, automotive OEMs, EV charging companies and property management companies are critical for developing customer channels, technology development and new business models as the market evolves. This is already occurring at small scale, but a key milestone will be moving beyond pilot projects to large-scale commercial offerings.
Simplification and cost reduction of hardware, including electrical panels, inverters, bi-directional chargers and other devices. For example, Ford's bidirectional charging system requires four pieces of hardware (all about the size of an electrical panel) outside of the charger itself. Engineering breakthroughs and digitization of some of these devices can help drive cost reductions.
In existing homes, upgrades to existing electrical hardware and electric service, installing new wiring and internet connections, and new outlet installation are the main cost drivers for installing residential EV charging and are often difficult to estimate. Innovation that reduces costs outside of the charger itself, transparently estimate costs or eliminate them entirely can eliminate most of the cost of a new EV charger.
Regulatory/policy milestones
Some building regulations and codes in California, the U.S., the UK and the EU provision EV pre-wiring for new single-family homes and multi-unit buildings. Although some regulations are mandatory (e.g., the UK), others (such as the IECC) are locally driven (i.e. it is up to states and local governments to adopt them). The most recent IECC that includes provisions for EV charging, was made available in 2021.
Innovative electricity rate design and tariffs that go beyond seasonal time-of-use (ToU) rates, such as EV tariffs and real-time dynamic-pricing mechanisms. Some energy markets, such as the UK, already have advanced pricing mechanisms, but others, such as North America, are lagging. For example, only half of PG&E's customers (the largest investor-owned utility in the United States) are currently on ToU rates.
Creation of market mechanisms that allow EVs to participate in demand response programs (either individually or aggregated), such as the Balancing Mechanism in the UK, could reduce the cost of EV charging and create a new value stream for EV owners. Value to participate needs to be clear and quantifiable for EV owners and users.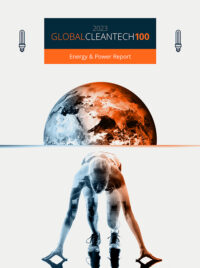 Who are the Leading Companies in Cleantech Transportation & Logistics?